15 Years. 500+ Projects Completed.
Supporting Web Agencies and Customers of All Sizes.
After years of experience in the digital space, we've produced cutting-edge & versatile digital solutions
for different agencies and enterprise customers.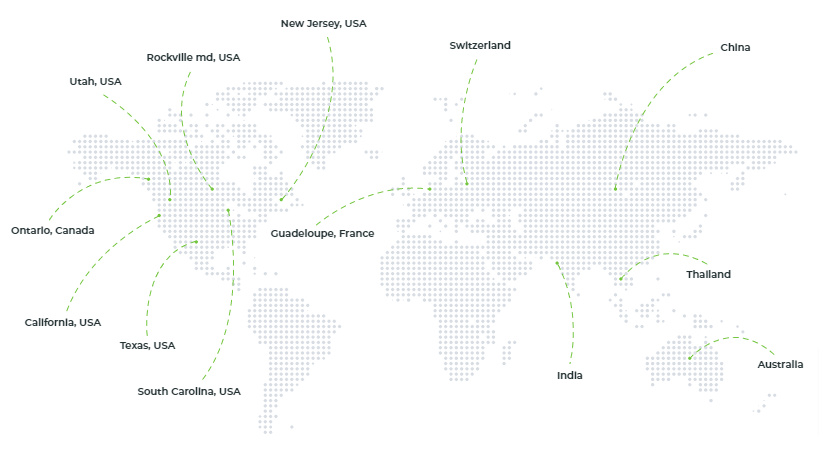 Supporting businesses and startups
World Wide
This was the most intricate project that I ever worked on with Omar and once more Omar didn't fail to impress with excellent web development skills, problem-solving, patience, and creativity. It was a collaborative project where Omar took my creative concepts and turned them into real-life, functional web pages. Once more, a great job completed and I would highly recommend Omar for any of your web design and development projects.

Working with Omar was wonderful. He was able to provide a very high-quality online database with all my requirements. He was always available to talk about the different requirements and he fine-tuned the project until it was perfect for me. Thanks again, Omar!

Omar's one of the best programmers and the nicest guy around. Perfect English, Always on time, and most importantly finishes on time. It was a blast working with him. The Only negative I can give would be the fact that there are more than 3000 miles between me and him, but he makes up for it by working on your time. It was a great pleasure working with him.

Omar was a very accomplished programmer with a great communication style that made us feel very confident throughout our project. We plan on a continued relationship with Omar as we move forward. Definitely a top-tier talent.

Omar did very good work on his web design and API project and I enjoyed working with him. His communication was precise, his skills were strong, and his suggestions produced better solutions. I enjoyed working with Omar and most likely will have more projects for him in the future.

Webjinn has been outstanding to work with. Only closing this contract to open a new as we reorganize for the new year!

It has been a real pleasure having Omar and his team as my web development support. For anybody looking for a solid, well-rounded, computer/web development "guru" then Omar is the guy to have on your team. Omar and I had been working on a project for about the last 1 1/2 years, and due to some personal reasons, I had to shut down the business. Over the past 1 1/2 years, Omar has always stayed in contact, met his goals/deadlines, and always delivered above and beyond what was expected of him. If you are looking for a person to deliver A+ results then look no further and choose Omar as your web developer. It was great having Omar be my web developer and I was blown away by the type of work that he always put forth. Great Job Omar and keep up the great work!!!!

It was a pleasure working with WebJinn. Excellent designers and developers. Worked really hard on my project and sometimes did more than what was expected and asked. Though the job took a little bit longer than expected, in the end it was a complete and great application. I definitely recommend everyone to work with them.

Best experience I've had outsourcing technical work, I don't think you can get better work at this price. I was most impressed by their excellent English and ability his ability to understand me - a non-technical person with zero coding experience! WebJinn was able to help me through processes and ultimately complete a wide range of tasks that I could not handle myself. Overall, I'd be happy to work with WebJinn again!
Collaborating. Learning. Growing.
It's what we do.